Want to know the truth about essential oils?
They can change your life. Not to sound
too dramatic or anything.
My Story.
I was raised on the philosophy that food is medicine. My parents did an awesome job teaching (and showing!) me and my sisters how to make healthy, clean choices when it came to diet and exercise. They also showed us what balance looked like - there was pizza and chocolate in the house, too #americangirl

As I've gotten older (and gotten hitched and knocked up a few times) I've continued educating myself on all things health and wellness - and essential oils have come to play a major role in my daily life.

Following the birth of my son Daxton 2 years ago, I dealt with postpartum anxiety (more about that here), and I am SO glad that I had DoTERRA essential oils in my home at that time so that I could support my hormones, postpartum healing and mental health. I am passionate about sharing my story so that other women don't have to go through what I went through - and these oils played a major role in my healing experience!

I've continued implementing essential oils into our daily routine, and as a family we use these oils to support so many things, including allergies, sleep, aches and pains, anxiety, hormones, skin irritations, emotional balance, "that time of the month" and overall foundational wellness. I love cooking with my essential oils and reducing the toxic load in my home by cleaning with them! I geek out over creating DIYs with my oils to implement into skincare and beauty routines, I use them in my (never ending!) laundry rotation, plus the BONUS is that my house smells like an orange tree instead of the Diaper Dekor. Whew. Praise report.
Want to know more about these oils?
LETS CHAT about some scary truth.
That bottle of EO you picked up on Amazon that says "100% pure" and "natural" can actually be loaded with fillers, synthetics and my personal favorite claim, "other ingredients".

How is this possible, you ask?

Because regulations on EOs are non-existent. There is no governing body regulating the industry. DoTERRA saw this as a problem and decided to enter the market with a new plan - one that involved telling everybody the whole truth about what is in their oils. And by providing truly clean and pure essential oils with accountability. Read on, friends!
I chose DoTERRA essential oils because they are the purest, most tested, therapeutic grade oils on the market. And since I'm using these oils on my body and with my family, safety is so important! Here are a few reasons why I fell in love with DoTERRA:

1. Purity
DoTERRA oils go through 3 rounds of rigorous testing and are 3rd party tests twice to ensure the oils' purity and potency (the 3rd party is APRC and is unassociated with DoTERRA). Don't believe me? You can actually find an ID number on the bottom of every bottle of DoTERRA oil - go ahead, plug that # into this website called SourceToYou.com, and you will find the 3rd party testing results, ensuring that each batch is 100% pure essential oil. This kind of transparency isn't available with any other products I use - from the chicken I cook to the shampoo I use! It gives me such incredible peace of mind knowing that these oils are completely free of fillers, contaminants and pesticides.
2. Potency
All of DoTERRA's oils are sourced indigenously where each plant is best grown and harvested due to soil, altitude, temperature and location. This means that our Lavender comes from France, our Lemon comes from Italy, our Vetiver comes from Haiti… these places are renown for producing the best in the world!
3. Philanthropy
DoTERRA has a heart for philanthropy and stewardship, and serves others through their Healing Hands Foundation and Co-Impact Sourcing. DoTERRA creates partnerships with farmers and distilleries all around the world by giving fair wages and pouring back into those communities to build schools, clinics and wells so they can thrive! These partnerships have impacted communities all around the world by providing steady jobs and income, education and training, and by supporting families and communities.
A few of my favorite oils!
ready to Get Started?
Let's get you hooked up with the kit that's right for you, friend! With the purchase of a starter essential oils kit, the $35 membership fee is waived and scores you 25% off all products and oils for the year. Plus you get access to my team's private Facebook community where we teach you how to use your oils step-by-step. This incredible hub is where we teach monthly further education classes, host giveaways and provide oil tips & tricks, challenges and DIYs. First, pick the kit that's right for you!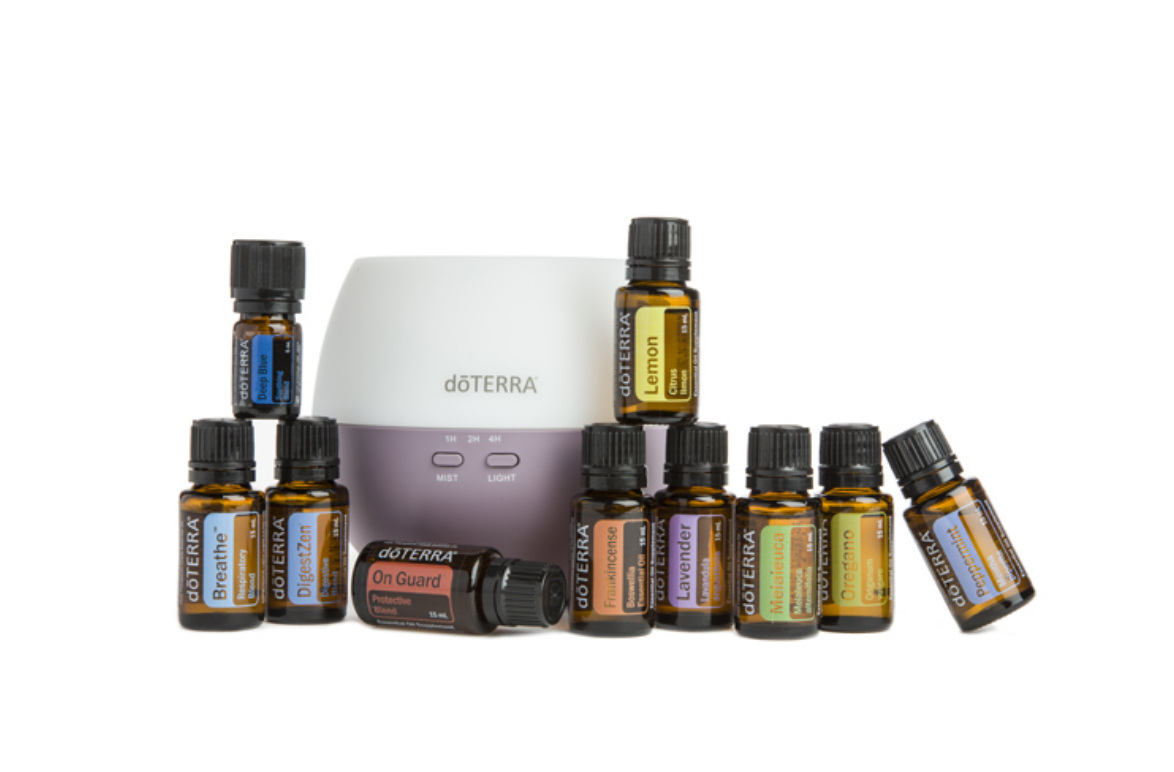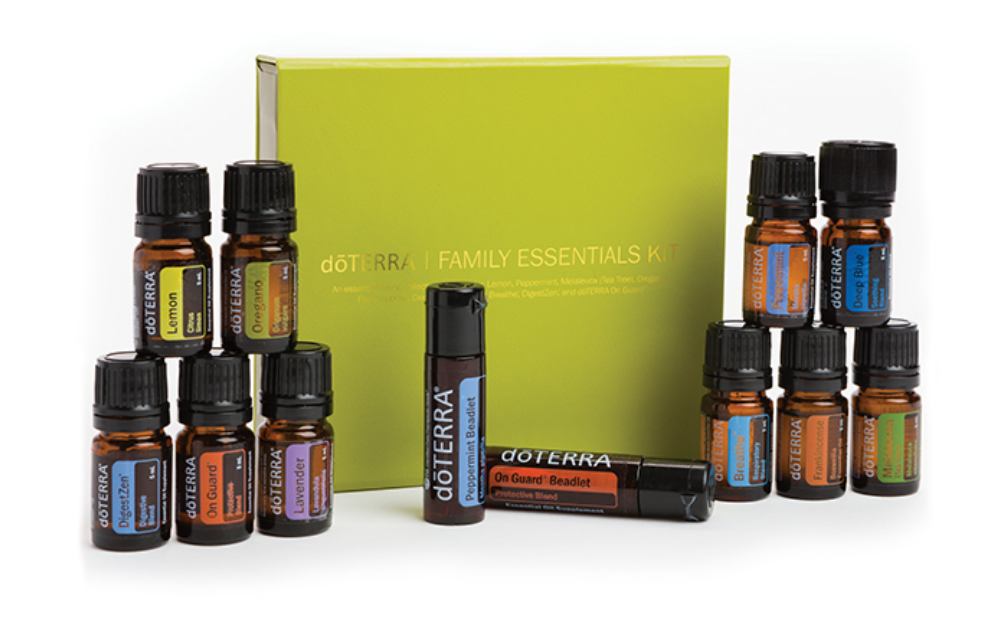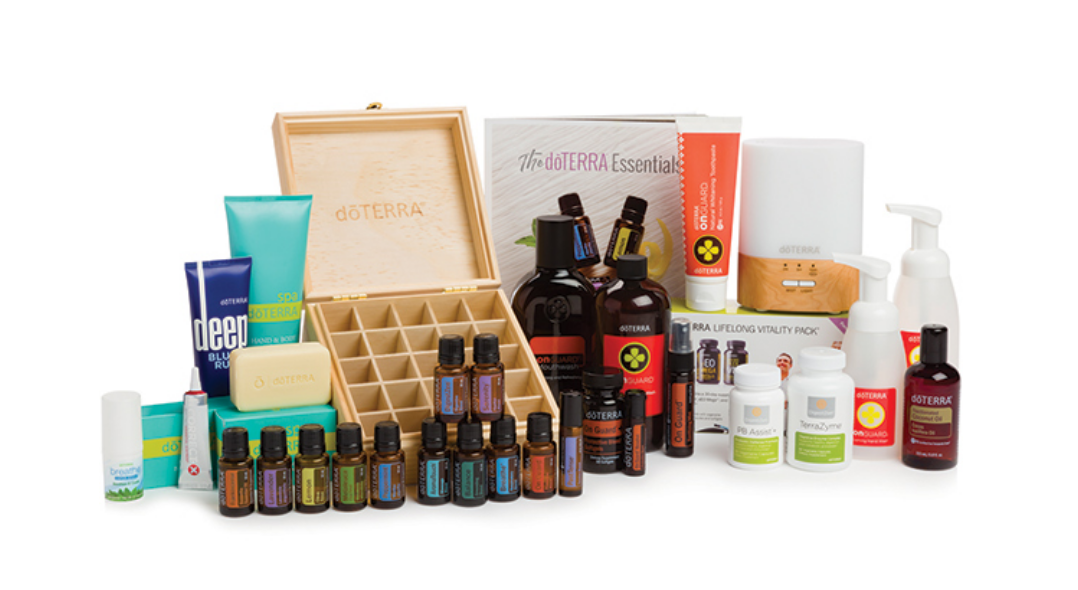 Ready to Join?
A few easy steps:
1. Click this link.
2. Select "Become a Member" for 25% off anytime with your wholesale membership.
3. Select Your Kit!

Questions? Contact me here for more information on getting started, you can also email me at knhale@gmail.com.
The Babe Brigade.
When you purchase a starter kit, you automatically become a member with DoTERRA (it works a lot like a Costco membership), but you also get access to be part of my team community, the Babe Brigade. This is a community of women who are looking for a "first line of defense" to care for their health instead of always reaching for OTC drugs. They are looking to replace toxic chemicals in their everyday life, including the everyday bath, body, beauty and cleaning products that are filled with endocrine disrupting chemicals and ingredients. They are supporting their families and making time for themselves, they are dreaming for their future while wiping bottoms and making meals for the now. They are women who inspire me to be a better mother, wife, sister, friend, entrepreneur and dreamer. If this sounds like you, I want to invite you to join the Babe Brigade, too!
The heart of my team isn't to get you to "sell oils" or to buy lots of stuff, but my heart is to help empower you to use oils in your home and for your wellness! Because they won't do you any good getting dusty on a shelf.